In the Alojamientos Aínsa Sánchez you will find 3 magnificent restaurants where you can enjoy different atmospheres and the best gastronomy.
Our clients will be able to relax in La Terraza-Bar-Cafetería of the Hotel Sánchez, which is characterised by its vitality, joy and colour.
At the Alojamientos Aínsa Sánchez offers its clients free Wifi in all its facilities.
We have a covered car park for motorbikes and limited spaces for cars. We also have an outdoor car park. Reservations are required.
The Hotel Sánchez offers mountain bike lovers our facilities. Consult in Events tab our special offers.
We offer our clients an exclusive information and ticketing service for the Puppet House, Museum of Interpretation and Festivals of the Castle of Ainsa.
Come and work in an establishment located in a unique environment. We have all the facilities such as High Speed Wifi, fully equipped meeting rooms etc.
Alojamientos Aínsa Sánchez has a children's play area, ideal for the little ones.
We provide all the means to help you carry out all kinds of private, social or corporate events and make them a success.
We help you to get to know and enjoy our wonderful surroundings by doing all kinds of outdoor activities.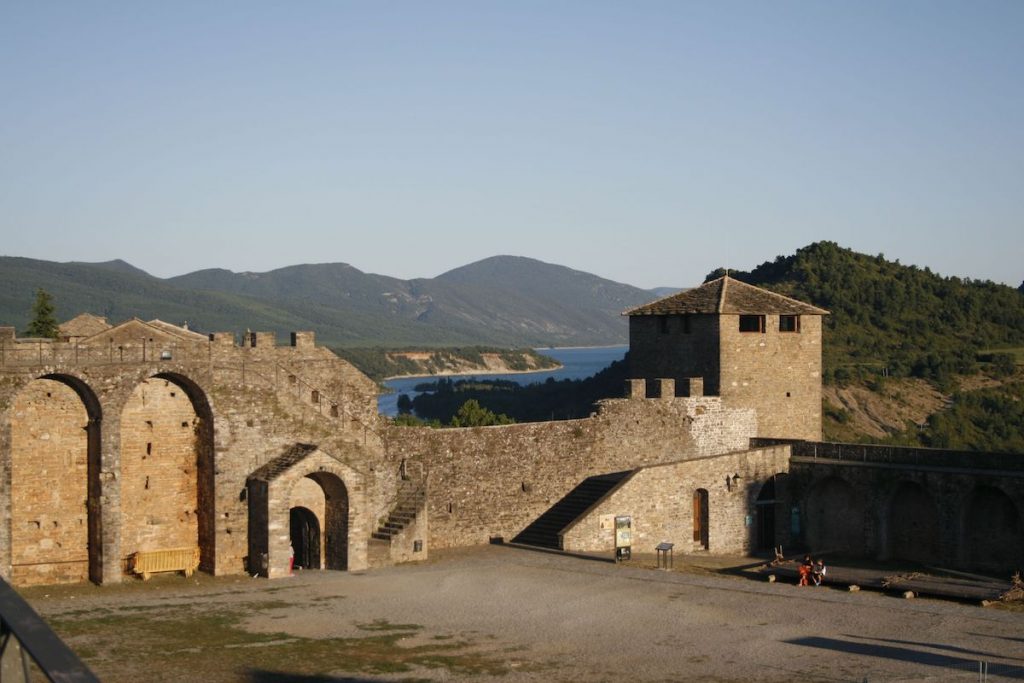 Declared of Cultural Interest and located to the west of the town's main square, in the old town we can also see the ruins of this castle.
It is especially relevant to mention that today it is used for the celebration of the festivals and activities of the town of Sobrarbe, in addition to the Castle Festival.
Luckily, from here and due to its situation we can see and admire its wonderful surroundings.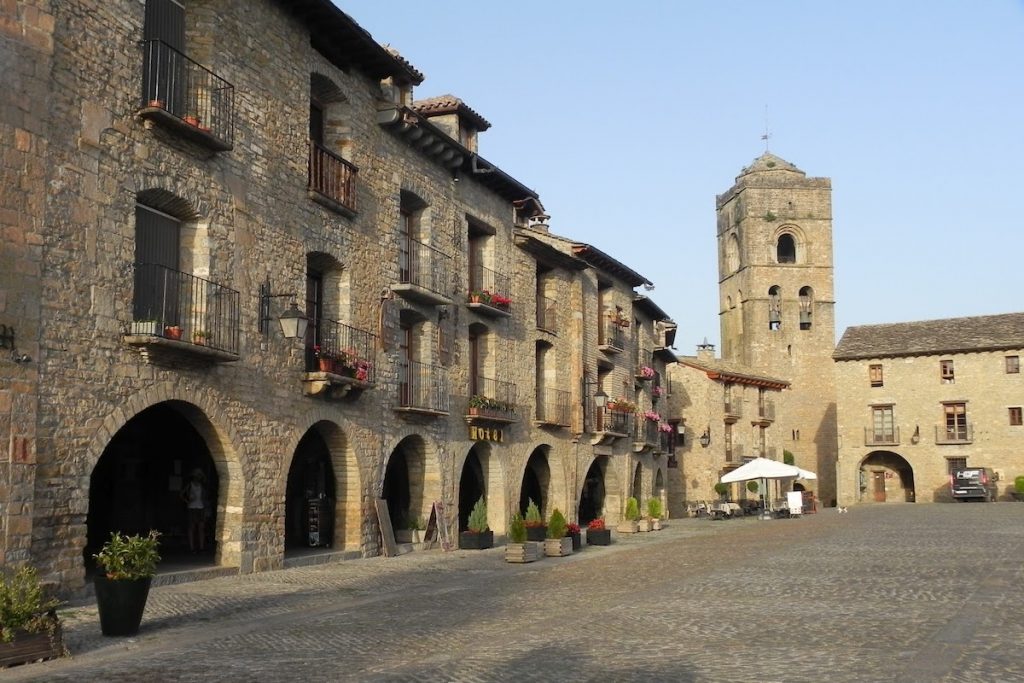 The Plaza Mayor of Ainsa is surrounded by arcades resulting in a beautiful square, the pride of the Sobrarbe and considered probably one of the most beautiful in Spain and the Aragonese Pyrenees.
As a result, today it is a tourist place with bars, restaurants and souvenir shops due to its location.
Visiting this square is one of the best things to do in Ainsa. Place that has to be in your personal guide of Ainsa to do.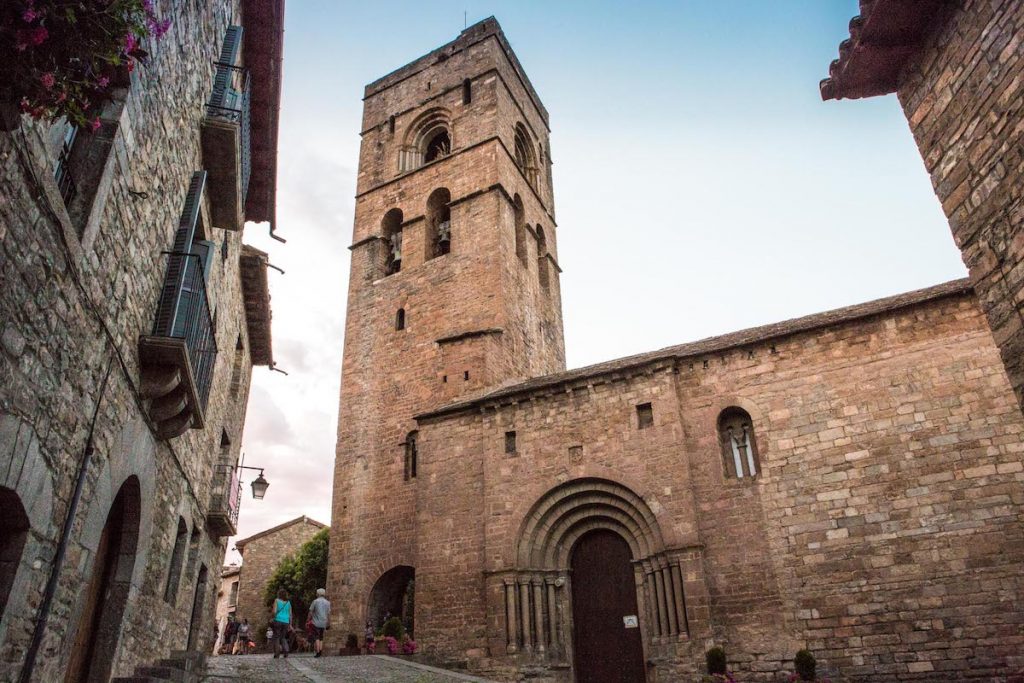 Of Romanesque Aragonese Sobrarbense style and declared to be of cultural interest in Spain.
It is also known as the Church of the Assumption of Ainsa, we can see it located on the map, near the main square in the historical centre.
"The hotel is beautiful, very good breakfast and dinner to go, the employees are very friendly and helpful, everything is very clean, we encourage you to go and check it out."

Dorita8050

Opinion Alojamientos Aínsa Sánchez
"From the flat to say, simply spectacular... We'll be back"

JaviaJes1975

Opinion Alojamientos Aínsa Sánchez
"We were accommodated and everything was great. The food in the restaurant and in the cafeteria was delicious and of high quality. Cleanliness of the facilities and perfect room."

Maria T

Opinion Alojamientos Aínsa Sánchez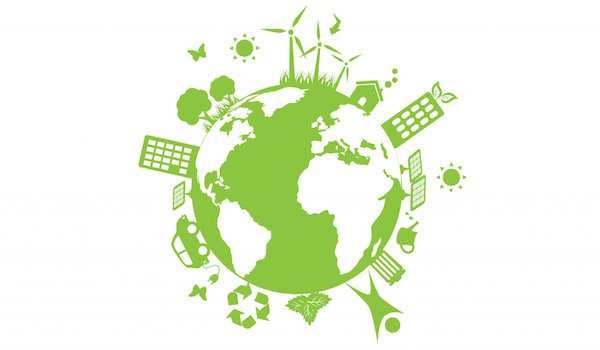 Energy Efficiency and Sustainable Measures
Double roof enclosure system for improved thermal insulation.
Use of floating plates that allow for a ventilated facade to thermally insulate the entire building.
Ozonised water in our bridge dishwashers and laundry facilities to further disinfect our tools and reduce chemical consumption.
Superior thermal bridge in all our windows and doors that allow to improve the energy efficiency by its isolation as much thermal as acoustic.
Constant air renewal through an internal system in all our rooms and also an electronic system that stops the air conditioning when windows and/or terrace doors are opened manually.
Solar panels for hot water consumption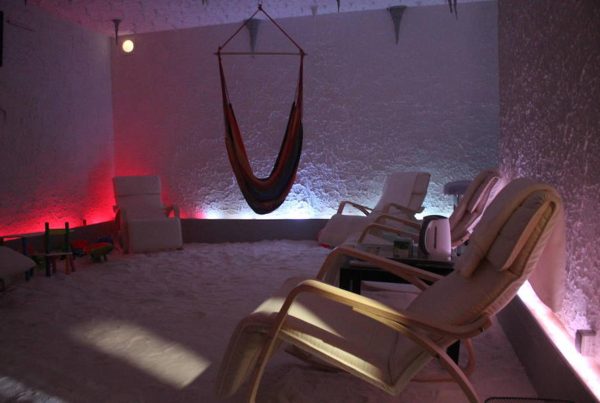 Today we want to talk to you about halotherapy, do you know what it is? It is a natural complementary therapy that consists of reproducing the climate inside the salt…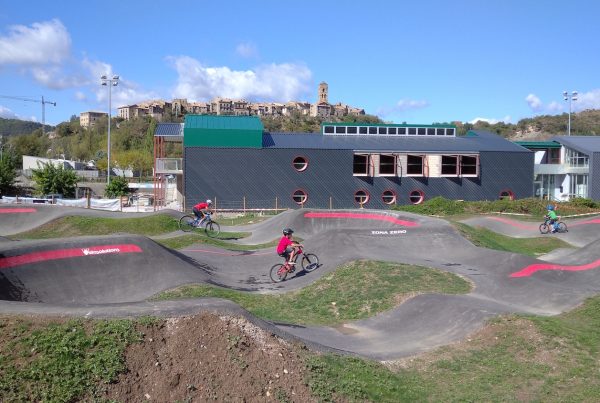 The town of Ainsa has a new initiative for young and not so young people, a pump-track for residents and visitors who like to use non-motorised wheels, whether they are…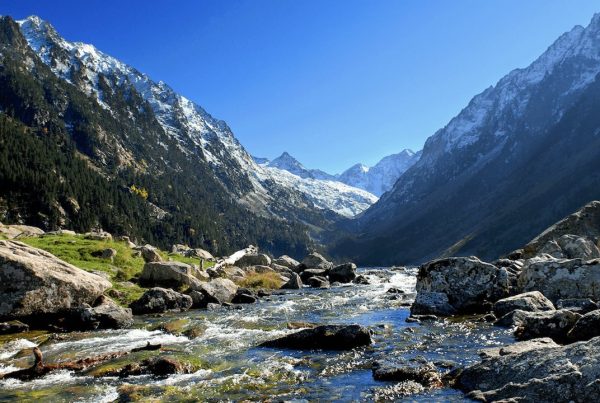 YOU CHOOSE YOUR PASSION, WE ORGANIZE IT. Ainsa and the Sobrarbe region have many possibilities also in autumn, from our website www.tudestinopirineos.com we offer you a wide range of possibilities…
Alojamientos Aínsa Sánchez
The history of the Hotel Sánchez where the Aínsa Sánchez Accommodations are located begins in the 1920s, when the Sánchez Juste family decided to build their house in Santa María de Buil to construct the Fonda Sánchez in Ainsa.  The firstborn, Manuel Sánchez and his wife were the founders, years of hard work and great hopes, becoming the stopping point for travellers and travellers. With the arrival of the civil war, and with the nonsense that occurred during this period in this country, they killed Manuel Sánchez and burnt down the Fonda. After the war, and with a country to be built up, it was his brother Ricardo Sánchez, together with the support of his wife and family, who took on the effort and sacrifice of rebuilding the Fonda and put it back on its feet. During this period, the Fonda grew in size and prestige in Ainsa and the region, becoming a compulsory stopover, a meeting point, a gathering place and a venue for celebrations, thanks to the Sanchez family's friendliness and warmth. With the next generation, during the seventies, it was decided to completely remodel the Fonda with the current construction of the establishment and with the changeover to a two-star hotel. Over the last two decades, with the next generation, our philosophy has not changed and we continue to be a hotel with clear customer service, constantly renewing, updating and expanding our facilities to continue to be a benchmark in our town and throughout the region.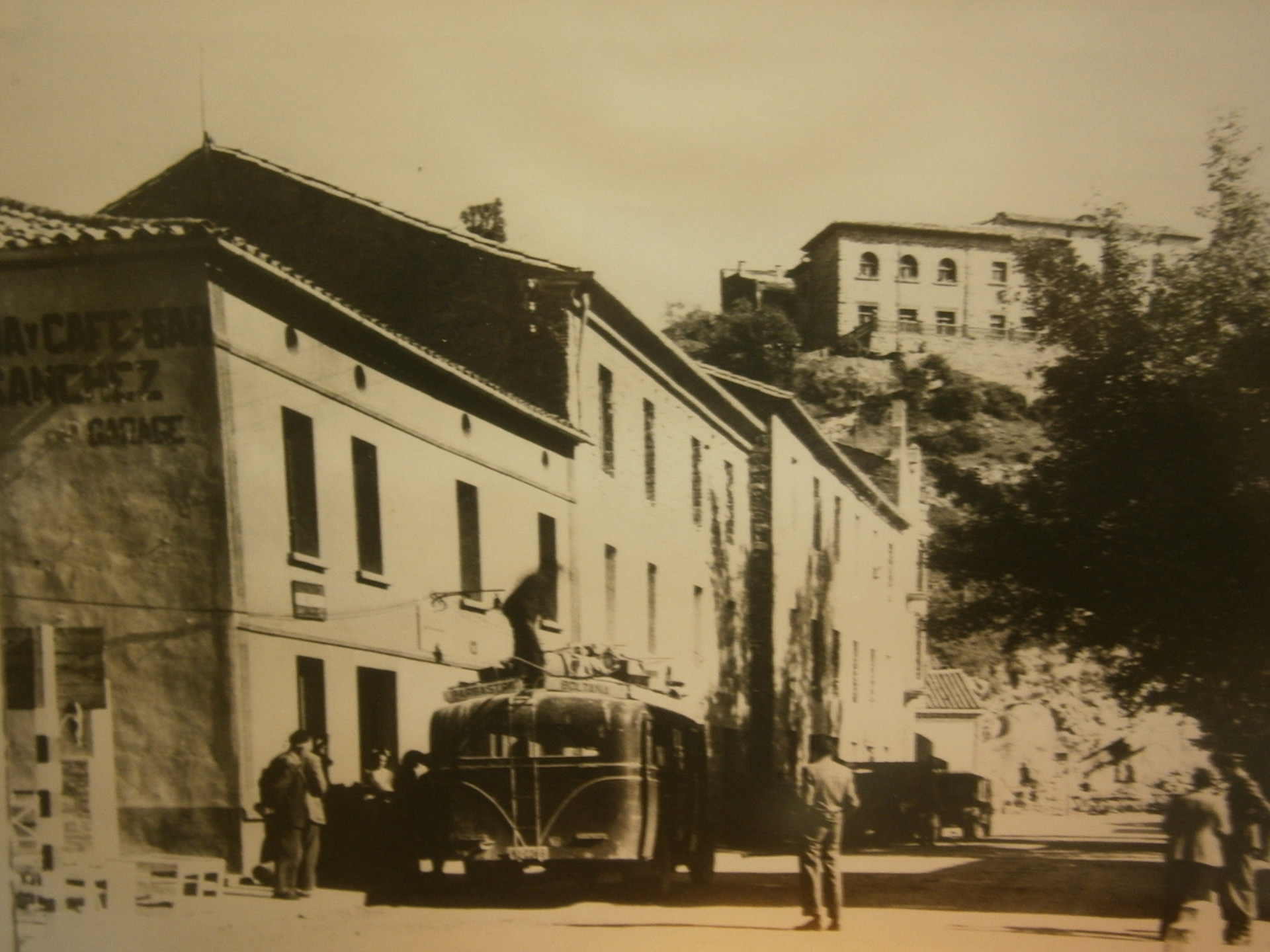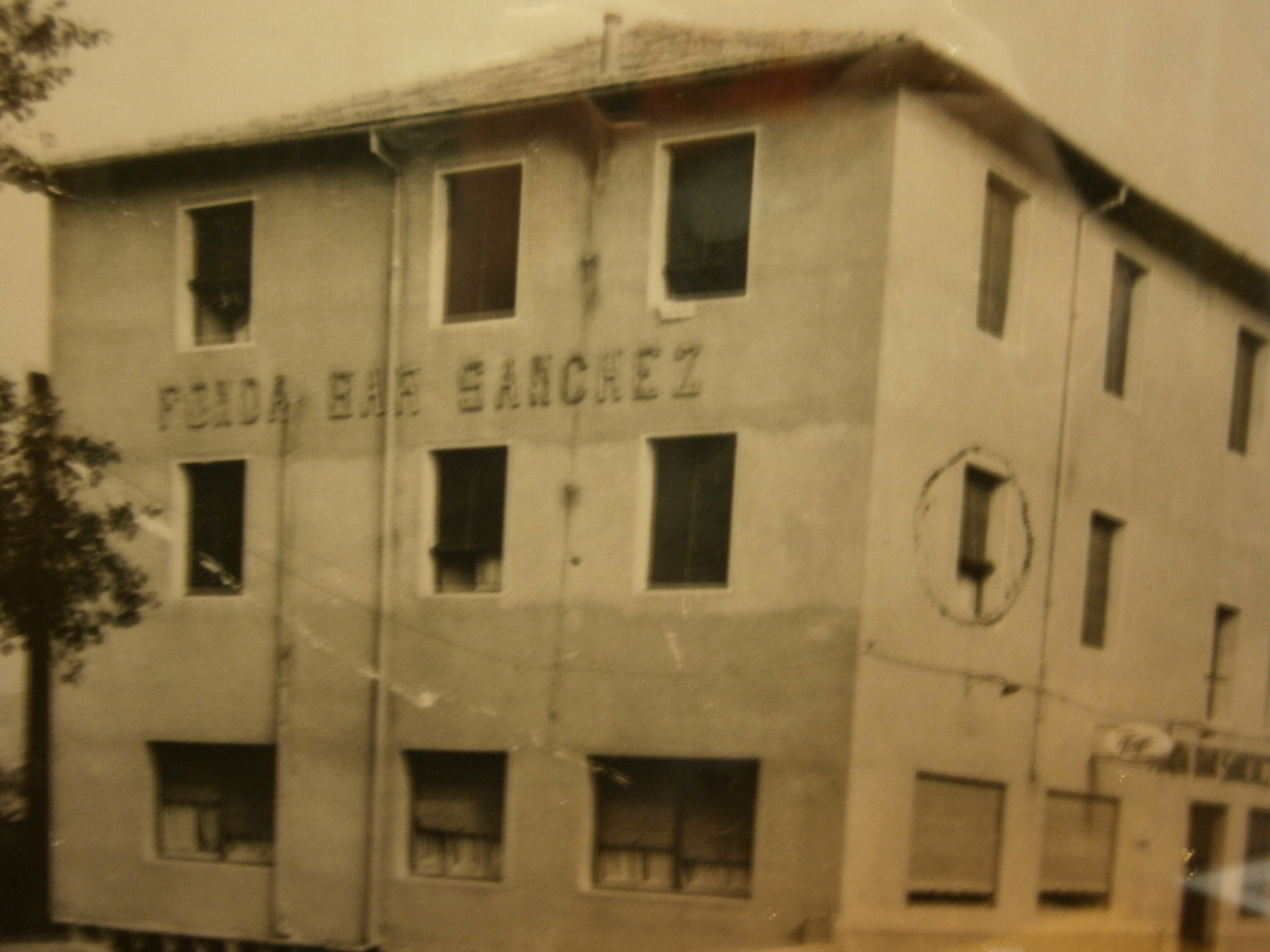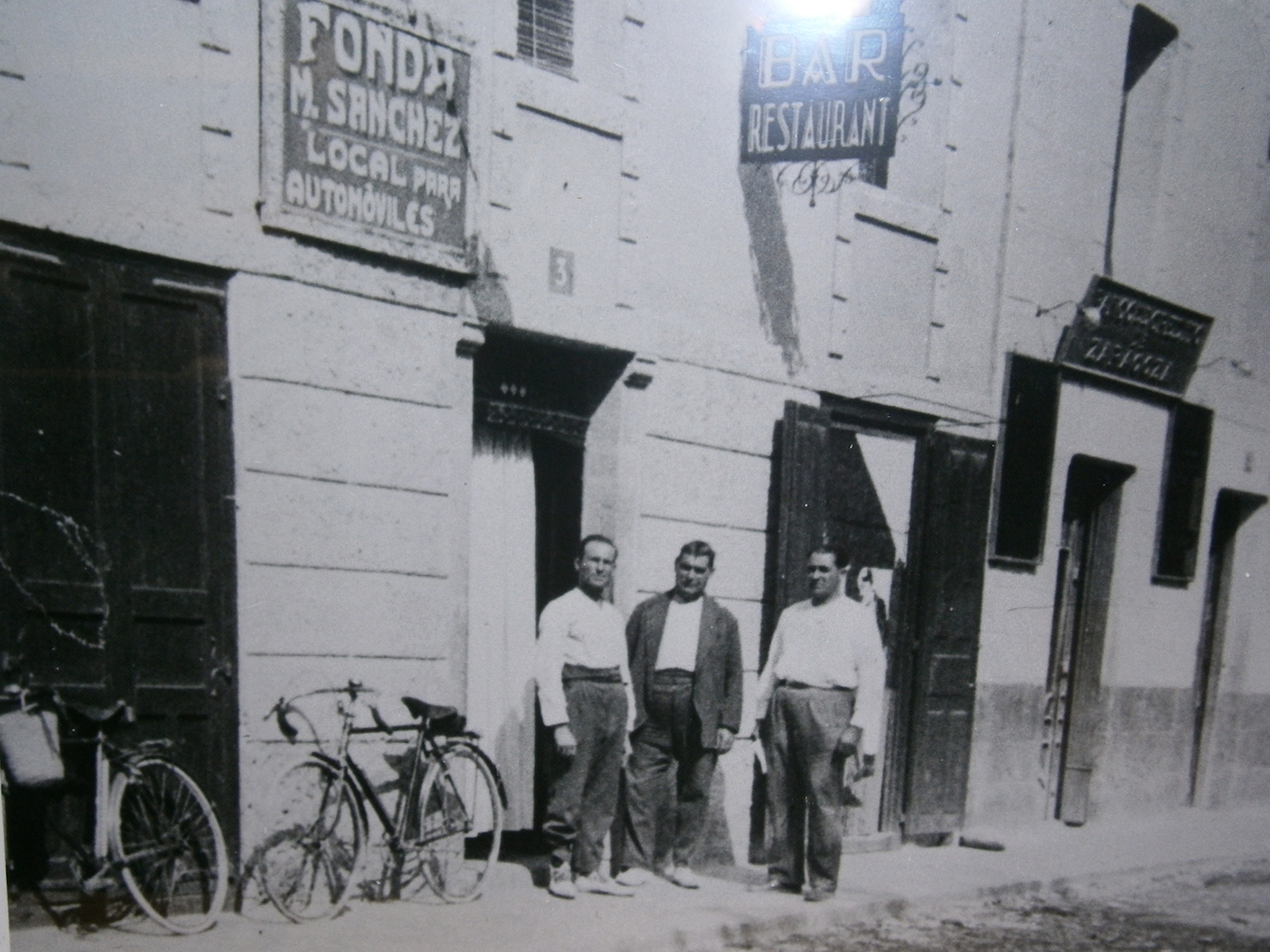 Get to know our accommodations